Is your marine elevator safe? Is the safety of your marine elevators on top of your QHSE agenda? At Mr. Marine, we value the safety and satisfaction of our clients. With four warehouses worldwide and more than 20,000 spare parts in stock, we ensure effective logistics and low transport costs. Every spare part used in repairing and servicing the marine elevators corresponds to the required industry and quality and safety standards. We invite you to discover three essential spare parts for the safe functioning of your marine elevators.
Steel wire ropes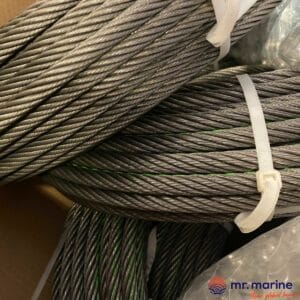 They are among the most common elevator components. They are used to suspend the elevator cab and they allow the car go up and down. Due to the construction, the benefits of the rope consist in its redundancy (superfluity) and the possibility to determine the end of the service life by means of externally visible criteria like wire breakages.
The safety requirements of the steel wire ropes relate to:
an adequate service life

 

timely recognition of discard age before a hazardous state can arise

sufficient but simultaneously limited traction capability
Tip: Do not apply grease on your wire ropes! 


Elevator buffers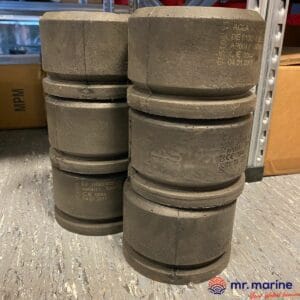 They are safety devices required to be mounted at the base of an elevator shaft under the elevator car or counterweight. They ensure protection against the malfunction of an elevator control system resulting in the lift continuing to travel past the lowest stop to the base of the elevator shaft. Although free fall is not a realistic event for an elevator, the code requirements for buffers are based on this assumption as the worst-case scenario. Check it to guaranty your marine elevators safety. 
Tip: Install a buffer block or two when you replace the wire ropes to be able to adjust the runny distance between the car and the buffer and avoid rope shortening services!


Emergency stop button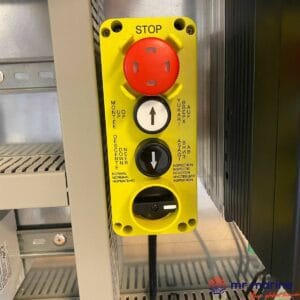 It is also referred to as emergency stop switch and it is a safety device used to stop an elevator in case of an emergency. When pressed, the elevator will stop immediately and abruptly. The elevator cab will not start until the button/switch/key switch is reset. This is important to guarantee your marine elevator safety. 
Tip: Make sure the emergency stop is well positioned on the car. Limit the maintenance of the elevator by the crew and rely on the expertise of our elevator technicians, your safety is our priority!
Guaranteeing the safety of your marine elevators is at the heart of Mr. Marine mission. 
To discover the full range of spare parts for marine elevators and BWTS, contact our team.